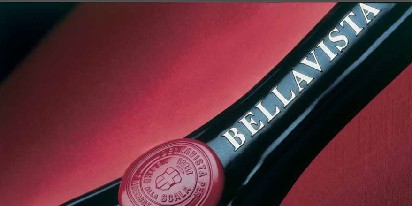 22 May

Bellavista

About Bellavista

A family, a terroir, an intuition that became history

Walking in the vineyards and discovering a unique place with an original personality
Bellavista is the name of the hill where the winery is located. From here, the viewer's gaze takes in lake Iseo, the Po valley and the nearby Aips. The penultimate glaciation created an amphitheater ringed by morainic hills, stretching from the Alpine foothills of Lombardy to the shores of lake Iseo and Mount Orfano: a stronghold that shields the area against the fog that creeps up from the Po valley. An oasis of sunlight, water and energy that makes the expression of local viticulture unique, with a mediterranean-subalpine climate, mild and well-ventilated.
The vineyards were purchased on parcel at a time, and came to close to 200 hectares over time. An incredible mosaic of over 100 plots in 10 municipalities, in order to specifically tailor each wine drawing on the multiple geological and climatic variations they have to offer. Across the estate, there are as many as 64 different types of soil, representing all 6 vineyard terrains of Franciacorta. A true wealth of biodiversity.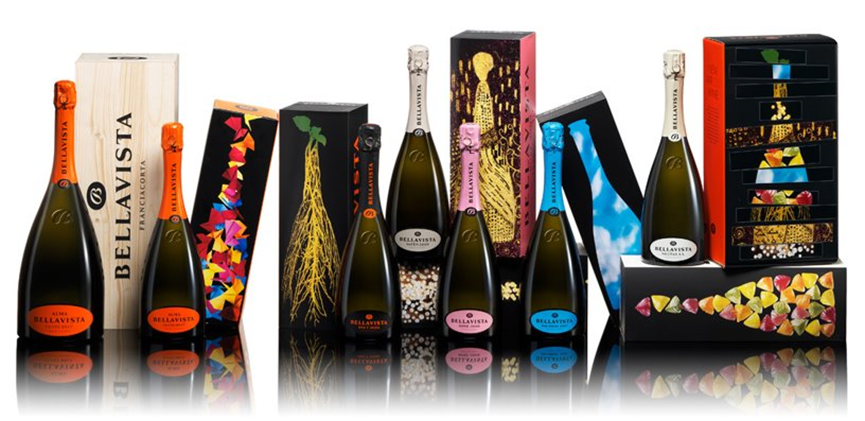 The Bellavista style is shaped by finesse, balance and elegnace
Respect for tradition and a farsighted attitude. Bellavista's philosophy is a mix of meticulous precision, simplicity, and an obsessive quest for all that is beautiful and good. Attention to detail is fundamental; every action, event the most minute, is treated as crucial.
Nature and man work hand in hand, in the vineyards and in the wine cellar. Grapes are hand-picked, while the use of traditional presses ensures soft grape pressing and an accurate separation of the free-run juice. In spring, when the cuvées are blended, Bellavista can count on an extraordinary selection of some one hundred base wines, some of which have been fermented in small oak barrels. This is when the alchemy is created, the decisive monemt before the long wait in the bottle, whivh ends with manual ridding cycles.
Excellence is a goal to be pursued daily, striving to fully express the finesse, balance and elegance that define the Bellavista style.
Official Website: https://www.bellavistawine.it/en
---
# ENOTECA is appointed as the Official Distributor of Bellavista wines in Hong Kong.

Bellavista
Alma Gran Cuvée
Brut
Franciacorta
NV
750ml

Bellavista
Rosé
Franciacorta
2013
750ml
Bellavista
Teatro Alla Scala
Franciacorta
2011 / 2013
750ml

Bellavista
Gran Cuvée
Pas Operé
Franciacorta
2012 / 2013
750ml

Bellavista
Gran Cuvée
Saten
Franciacorta
2014
750ml
Bellavista
Riserva
Vittorio Moretti
Franciacorta
2011
750ml

Bellavista
Convento
Annunciata
Curterfranca
2015
750ml

Bellavista
Uccellanda
Chardonnay
Curterfranca
2015
750ml