22 Jul

Domaine de Baron'arques

About Domaine de Baron'arques

ROTHSCHILD'S LANGUEDOC RENOVATION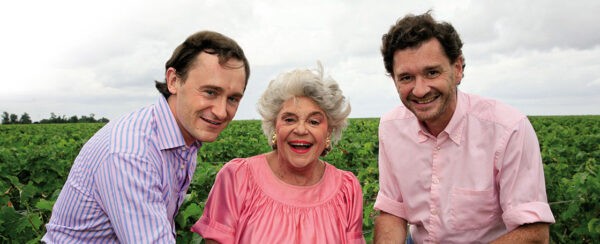 Domaine de Baron'aqrues, which goes back at least as far as the 17th century, was bought by Baroness Phillippine de Rothschild and her two sons in 1998 under the name Domaine de Lambert. The vineyard and winemaking facilities have since been extensively renovated.
The domaine is located in Languedoc, in the commune of Saint-Polycarpe, near Limoux. The Domaine is a single 110-hectare (272-acre) estate, 43 hectares (106 acres) of which are planted with vines. The vineyard is planted with 70% Bordeaux varieties (Merlot, Cabernet Sauvignon, Cabernet Franc) and 30% Mediterranean varieties (Syrah, Grenache and Malbec) for the red wines and 100% Chardonnay for the white wine.
Produced and vinified in the hallowed tradition of Bordeaux winemaking, Domaine de Baron'arques is now a reference against which other Languedoc wines will be measured.
Official Website: http://www.domaine-de-baronarques.com/
---
# ENOTECA is appointed as the Official Distributor of Domaine de Baron'arques in Hong Kong.
To contact Brand Manager, please email to marketing@enoteca.com.hk.
To contact Distribution Team, please email to wholesales@enoteca.com.hk.

Domaine Baron'arque
Le Chardonnay
Limoux
2018
750ml