11 Jul

Domaine Mongeard-Mugneret

About Domaine Mongeard-Mugneret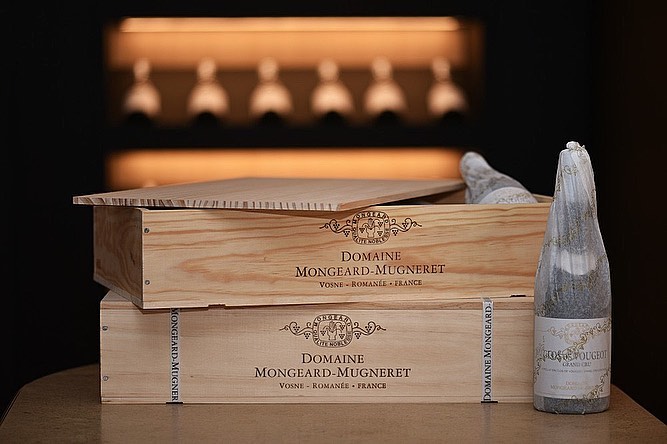 Domaine Mongeard-Mugneret is one of the largest domaines in Vosne-Romanee. The Mongeard family has been rooted in Vosne-Romanee since 1620 for more than 8 generations. After the marriage of the Mongeard family and the Mugneret family, the domaine changed its name in 1945 to its current name, and accumulated lands through acquisition of vineyards little by little to become the scale it is today.
In the past, the domaine sold its grapes to other famous wine producers such as Marquis d'Angerville and Henri Gouges, and it was not until the 1940s that they bottled their own wines and sold their wines under the name of their own estate.
The domaine mainly produces red wine, but also makes a small amount of white wine. Its vineyards cover 35 appellations, and the average age of the vines is over 40 years. The wines range from entry-level regional to top-level grands crus. The domaine uses horses to plough the fields without the use of herbicides. Only organic fertilizers are applied, and the frequency and dosage of necessary treatments (copper, sulfur) are kept to a minimum. The resulting wine is also bottled without filtering.
Domaine Mongeard-Mugneret's wines have always been considered to have good aging ability, especially those from the village of Vosne-Romanee, which are relatively full-bodied with generous texture and no shortage of new oak.
Official Website: https://www.mongeard.com/en/
---
Domaine Mongeard Mugneret
2019
Grands Echezeaux Grand Cru
750ml

Domaine Mongeard Mugneret
La Grande Complication
2019
Echezeaux Grand Cru
750ml
Domaine Mongeard Mugneret
2019
Echezeaux Grand Cru
375ml

Domaine Mongeard Mugneret
2019
Clos de Vougeot Grand Cru
750ml

Domaine Mongeard Mugneret
2019
Vosne Romanée 1er Cru En Orveaux
750ml

Domaine Mongeard Mugneret
2018
Vougeot 1er Cru Les Cras
750ml

Domaine Mongeard Mugneret
2018
Vougeot 1er Cru Les Petits Vougeot
750ml
Domaine Mongeard Mugneret
2019
Gevrey Chambertin
375ml

Domaine Mongeard Mugneret
2019
Vosne Romanée
750ml
Domaine Mongeard Mugneret
2018
Vosne-Romanée Les Maizières Hautes
750ml

Domaine Mongeard Mugneret
2019
Fixin
750ml

Domaine Mongeard Mugneret
Cuvée Sapidus
2019
Bourgogne Pinot Noir
750ml

Domaine Mongeard Mugneret
2019
Bourgogne Aligoté
750ml
Domaine Mongeard Mugneret
Malbec Cuvée M
2019
Vin de France
750ml