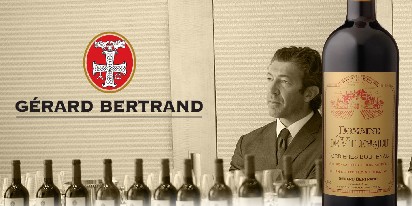 02 Jul

Domaine Villemajou by Gérard Bertrand

About Domaine Villemajou

Wine Star Award Winners European Winery of the Year 2011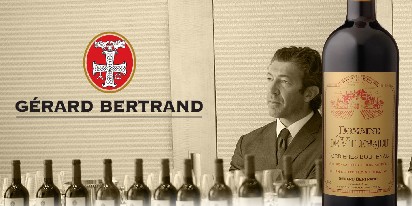 Gérard Bertrand is synonymous with brilliantly made, modern fruit driven wines. Domaine de Villemajou comprises 90 hectares of south facing vineyards in the terroir of Boutenac, renowned as the best area of the Corbières appellation. The estate wines although similarly bright in fruit are simultaneously elegant and terroir focused. Grapes are hand-harvested and the wine is aged in oak.
The wines bearing the Gérard Bertrand signature share a common identity: with their balance and elegance, they are the expression of the South of France and meet the wide variety of consumer expectations.
The cross of the Visigoths dates back to the 7th century and is the emblem of Gérard Bertrand wines. The doves drinking from the cup symbolise sharing and communion. This cross is in fact the first version of what was to become the Languedoc cross many centuries later.
Official Website: www.gerard-bertrand.com/fr/vins/proprietes/domaine-de-villemajou
Domaine de Villemajou
Corbières-Boutenac
2019
750ml