21 Aug

Jumping Juice

About Jumping Juice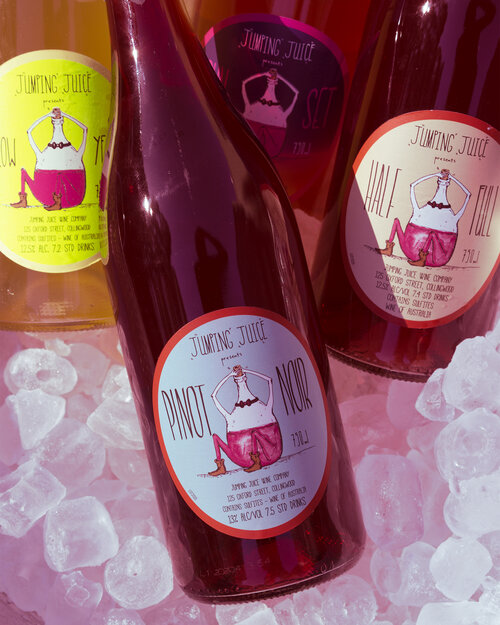 Jumping Juice is the wine project of two persons, Patrick Sullivan and Xavier Goodridge, who are friends and wine lovers. Xavier Goodridge is a winemaker with the passion for natural wines. Jumping Juice is kind of natural wine made by proper farming, with a deep respect for the land, making the most of the knowledge of organic and biodynamic farming methods with little to no additions to the wines.
Jumping Juice 's very raison d'être simply to be delicious and to act as a catalyst for carousing with the fine folks with whom you surround yourself. Jumping Juice aims at making juicy, playful, fun, drink-me-now wines. Perfect party/picnic wines for good times in the sun.
Official Website: https://jumpingjuice.com.au/
---
# ENOTECA is appointed as the Official Distributor of Jumping Juice in Hong Kong.
Jumping Juice
Yellow
NV
Australia
750ml

Jumping Juice
Pinot Noir
NV
Australia
750ml
Jumping Juice
Sunset
NV
Australia
750ml