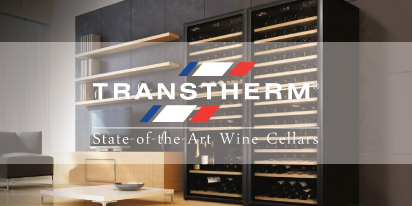 20 Jan

Transtherm WINE CELLAR

About Transtherm Wine Cellar

Through a tradition of excellence, Transtherm's fine wine cabinets emulate conditions found only in the best natural cellars. All made in France, our exclusive cabinets are specifically designed with state-of-the-art preservation technology for storing and aging your wine collection. For serious wine lovers with a discerning taste for perfectly preserved wine, the traditional, elegant and exquisite Transtherm – a product of France – is name to remember when it comes to optimal wine storage solutions.
Transtherm provides a total simulation of the conditions of a natural wine cellar: reinforced insulation, automatic temperature control, adapted humidity, natural ventilation and absence of vibration. The Transtherm exterior displays a classic taste of nature with a tobacco-colored cabinet. Each bottle of wine is well protected from the smallest possible damage, enabling it to mature and reach its true peak.
Official Website: http://www.transtherm.hk/