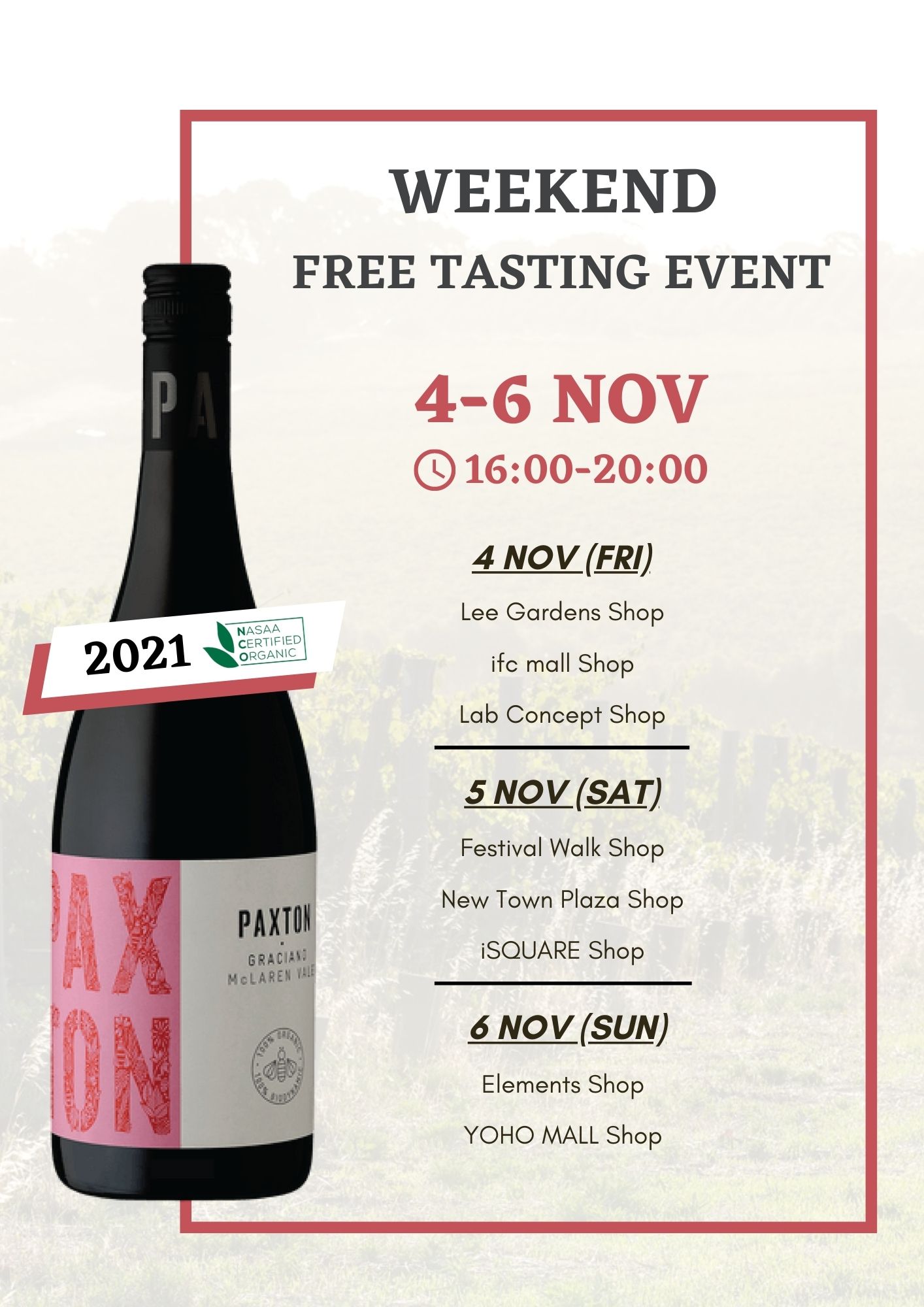 Paxton Graciano McLaren Vale 2021 750ml
HK$250
Crafted by Michael Paxton, this elegant wine reflects all that is great about the Margaret River wine region.
Light bodied and savoury, this wine shows juicy red fruit as well as white pepper elements.
This wine can be consumed young, owing to its light tannin structure. The wine has a medium term cellaring potential.