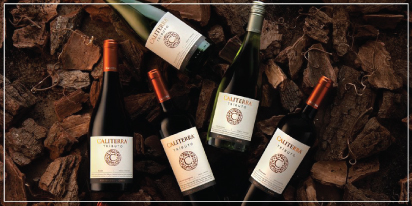 21 Sep

Caliterra

About Caliterra

90+ RATINGS FROM JAMES SUCKLING IN RECENT VINTAGES
"The Diversity and Excellence in Chilean winemaking is so impressive and the trend seems to be growing every trip we make to the country"
– James Suckling
CALITERRA – FIRST JOINT VENTURE IN CHILEAN WINE INDUSTRY
Caliterra was established in 1996 as a partnership between the Robert G. Mondavi family and Viña Errázuriz, who sought to realize their shared dream of producing high quality wines that reflect the potential of the Chilean nature, terroir and fruit. The Colchagua Valley was chosen as the home of Caliterra Estate. Located in the heart of the valley, the estate of approximately 1,085 ha (2,681 acres) has 75% of untouched natural land and Mediterranean climate, where cool nights and gentle breezes temper the sun's energy creating perfectly ripe, intense, concentrated and balanced wines. In early 2004 Viña Errázuriz acquired the Robert Mondavi family's 50% share in Caliterra, with the goal to craft premium environmentally friendly wines from one of the world's most important winegrowing regions.
▼ Eduardo Chadwick and Robert Mondavi – 1st Joint Venture in Chilean Wine Industry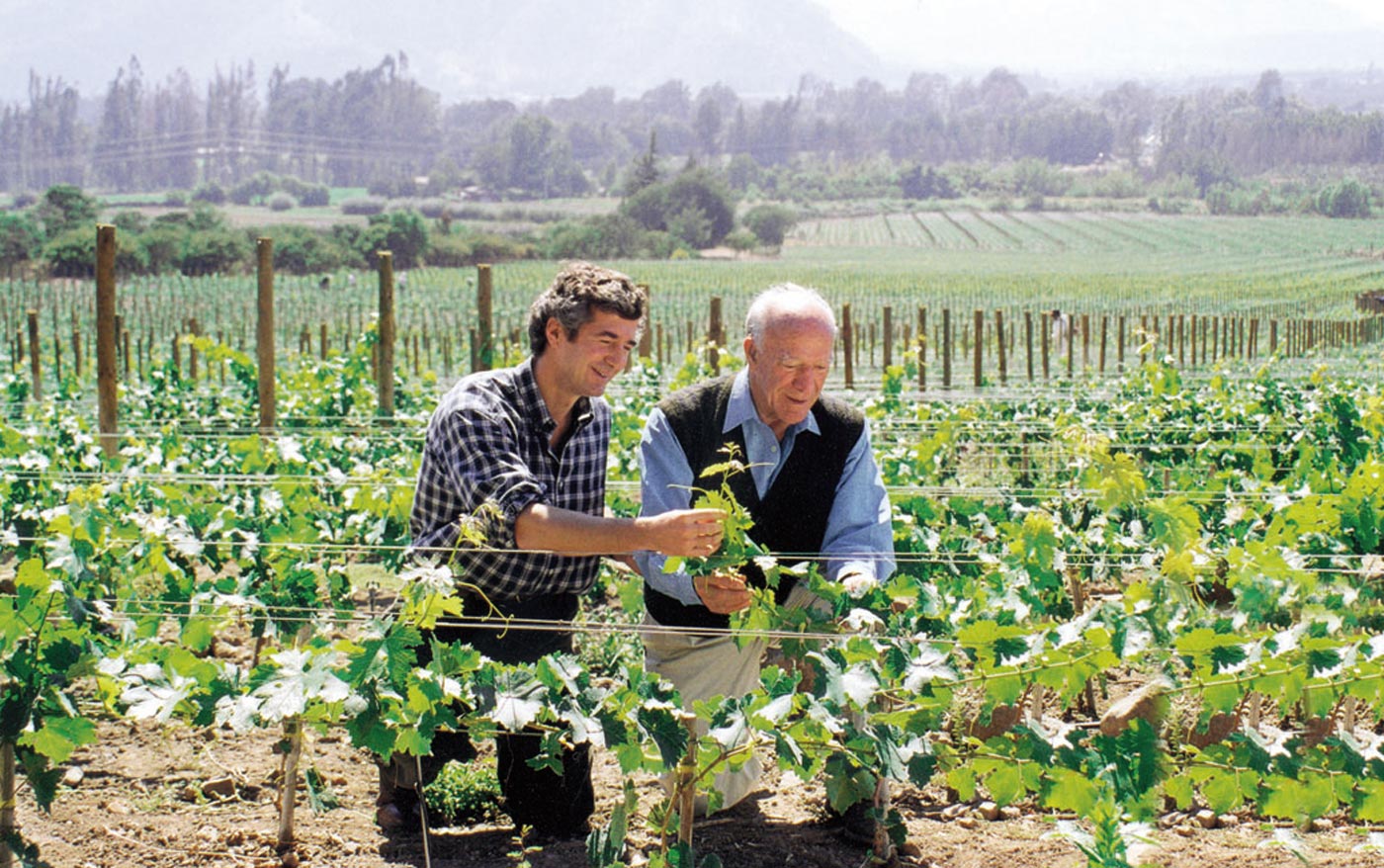 The vineyards were first planted in 1997, with 210 ha (518.5 acres) of Merlot, Carmenere, Cabernet Sauvignon and Syrah and smaller lots of Malbec. Of the initial plantations, today we have 55 ha under organic management (136 acres), where we produce Cabernet Sauvignon, Syrah and Carmenere.
Hillside plantings have been introduced to reap more of the estate's potential. 32 ha (79 acres) were added to the initial vineyards in 2005 and 46 ha (113.6 acres) of hillside Cabernet Sauvignon, Syrah, Carmenere and Viognier are being added during 2008 for a total of 288 ha (711.1 acres). Rocks are abundant in the estate's medium textured soils that range from clay-loam to sandy-loam, making it possible to obtain wines of different tipicities.
Official Website: http://www.caliterra.com/
---
# ENOTECA is appointed as the Official Distributor of Caliterra Estate in Hong Kong.
To contact Brand Manager, please email to marketing@enoteca.com.hk.
To contact Distribution Team, please email to wholesales@enoteca.com.hk.

Caliterra
Icon Cenit
Colchagua Valley
2015
750ml
Caliterra
Edicion Limitada B
Colchagua Valley
2016 / 2017 / 2018
750ml

Caliterra
Edicion Limitada M
Colchagua Valley
2016
750ml

Caliterra
Tributo
Sauvignon Blanc
Leyda Valley
2016
750ml

Caliterra
Tributo
Chardonnay
Casablanca Valley
2019
750ml

Caliterra
Tributo
Carmenere
Colchagua Valley
2018
750ml
Caliterra
Tributo
Cabernet Sauvignon
Colchagua Valley
2017/ 2018
750ml