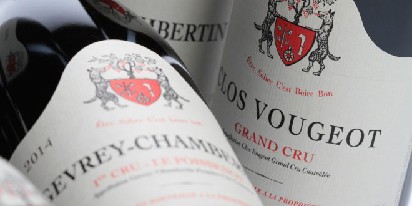 17 Jul

Domaine Geantet-Pansiot

About Domaine Geantet-Pansiot

RISING STAR IN GEVREY-CHAMBERTIN
The Domaine Géantet Pansiot in Burgundy is currently run by Vincent Géantet, who is the third generation of vignerons in his family, though the vineyards and even winery buildings have changed with each new generation, as a result of inheritance laws covering a widespread family. His daughter, Emilie, continues the tradition having set up on her own while son, Fabien, has been working alongside his father since the age of 12. Edmond Géantet began domaine bottling in 1955. Vincent joined his father in 1977, taking full charge in 1989.
The Géantets now exploit 12 hectares, much of it with farming contracts. Half of this is village Gevrey Chambertin and a further three and a bit hectares generic Burgundy. A small cuvée of Ladoix has been added in 2007. The vineyards are run according to lutte raisonée, with no herbicides, just one or two anti-disease chemical treatments. The wines are matured in barrel for 15 months, with a couple of stirrings but no racking. 30% new wood is used on every cuvée, from Bourgogne Rouge to Charmes-Chambertin.
---
To contact Brand Manager, please email to marketing@enoteca.com.hk.
To contact Distribution Team, please email to wholesales@enoteca.com.hk.
Domaine Geantet Pansiot
Chambertin
Grand Cru
2014 / 2017
750ml

Domaine Geantet Pansiot
Charmes-Chambertin
Grand Cru
2015
750ml

Domaine Geantet Pansiot
Gevrey-Chambertin 1er Cru
Le Poissenot
2015 / 2016
750ml

Domaine Geantet Pansiot
Gevrey-Chambertin
En Champs
2012
750ml

Domaine Geantet Pansiot
Gevrey-Chambertin
Les Evocelles
2015
750ml

Domaine Geantet Pansiot
Gevrey-Chambertin
Vieilles Vignes
2014
750ml

Domaine Geantet Pansiot
Gevrey-Chambertin
2016
750ml
Domaine Geantet Pansiot
Bourgogne
Pinot Fin
2017
750ml

Domaine Geantet Pansiot
Bourgogne
Hautes-Côtes de Nuits
2015
750ml