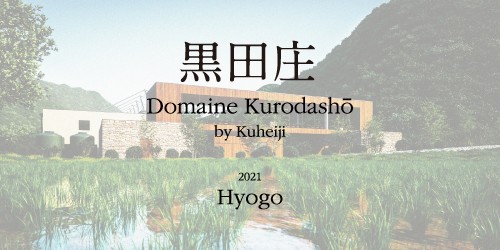 13 Apr

Domaine Kurodashō (By Kuheiji)

About Domaine Kurodashō

A revolutionary sake applying wine concept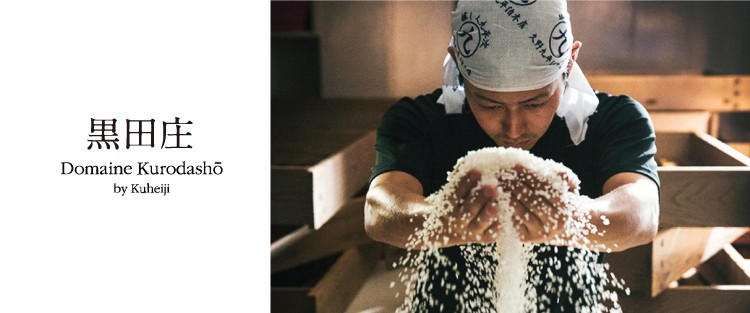 Domaine Kurodashō 久野九平治本店 黒田庄 is a sake brand under Kuheiji 九平次 of Banjo Sake Brewery 萬乗醸造, who specializes in brewing high-end Japanese sake. The brewery is located in Hyogo prefecture 兵庫縣 and uses Yamadanishiki 山田錦 (known as the king of sake rice) to make sake. The Yamadanishiki grown in Hyogo is considered the best in Japan.
This historic sake brewery, founded in 1647, is not resting satisfied with their history, but continue making sake that are "innovative and back to basics". In other words, we are very particular about "raw materials".
Deeply influenced by wine culture, especially by the Burgundians, the philosophy of Domaine Kurodashō is different from most other breweries by that it particularly emphasizes the concept of "domaine" – the crops used for brewing (rice in the case of sake) must come from the brewery's own farmland, grown in-house rather than procured from others. From 2010, they start to grow own rice in Hyogo prefecture. Domaine Kurodashō attaches great importance to the climate, soil, and geographical location where the rice fields are located. This is obviously the concept of "terroir" for wine, which is presented by the distinctive styles of Tako 田高, Fukuji 福地 and Monryu 門柳.
Most breweries emphasize the brewing techniques of sake, such as rice-polishing degrees, specific names (Ginjo, Daiginjo), unfiltered, etc. However, Domaine Kurodashō abandoned this tradition but states the vintage on the label just like wines do. Moreover, Champagne bottle is substituted for the conventional sake bottle and cork is used for closure instead of metal screw cap, and the sake is 100% stored in bottle. All these innovative brewing & packaging brings a high aging potential to the sake, which could be over 6 years. 
Official Website: https://kuheiji.co.jp/en/kurodasho/
You may be also interested in…
---
# ENOTECA is appointed as the Official Distributor of Domaine Kurodashō in Hong Kong.
To contact Brand Manager, please email to marketing@enoteca.com.hk.
To contact Distribution Team, please email to wholesales@enoteca.com.hk.

Domaine Kurodashō
Takou
2018
Hyogo
750ml

Domaine Kurodashō
Takou
2019
Hyogo
750ml

Domaine Kurodashō
Fukuji
2019
Hyogo
750ml

Domaine Kurodashō
Monryu
2019
Hyogo
750ml

Domaine Kurodashō
Monryu
2020
Hyogo
750ml