13 Jul

Domaine Kuheiji

About Domaine Kuheiji

Burgundy crafted by Japanese Sake Master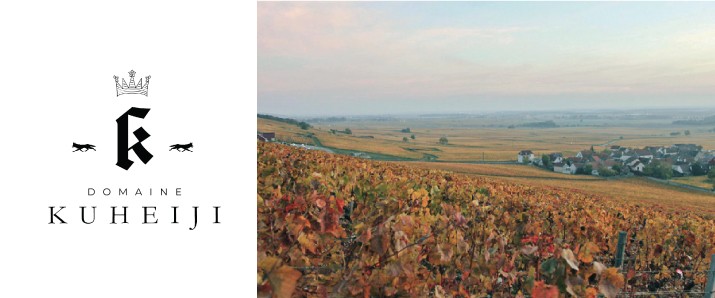 Domaine Kuheiji is a winery established in Burgundy, France by Kuheiji of Banjo Sake Brewery, a reputable brewery, and has been producing high quality Burgundy wines since 2016. The winery is located in Morey-Saint-Denis, which is one of the famous producing areas of Côte de Nuits.
A brewery that makes Oriental sake in Japan went to France to establish a winery to make Western wines. It seemed a bit uneasy, but it was of great significance to Kuheiji. First of all, Kuheiji admires the terroir-oriented philosophy of Burgundy in France. The Domaine Kurodashō in Japan takes the Burgundy's viticulture and winemaking approaches and applies to its own rice-growing and sake-brewing practices. Kuheiji believes that rice is significantly influenced by terroir just like grapes are, so they eagerly hope to learn more about the impact of the soil, microclimate, and planting methods and techniques on the crops (and later the alcoholic beverages) – and Burgundy is the best place to learn and to practise.
Domaine Kuheiji believes that wine connects people by sharing joy with each other, enhances fun and arouse resonance among people.
Official Website: https://kuheiji.co.jp/en/domaine/
You may also be interested in…
---
# ENOTECA is appointed as the Official Distributor of Domaine Kuheiji in Hong Kong.
To contact Brand Manager, please email to marketing@enoteca.com.hk.
To contact Distribution Team, please email to wholesales@enoteca.com.hk.

Domaine Kuheiji
2018
Vieilles Vignes
Gevrey Chambertin
750ml
Domaine Kuheiji

Domaine Kuheiji
2018
Savigny Les Beaune
750ml

Domaine Kuheiji
2018
Coteaux Bourguignons
750ml