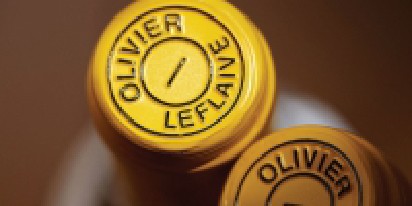 09 Jul

Olivier Leflaive

About Olivier Leflaive
Olivier Leflaive, is the blood from Burgundian star winemaking family – the Leflaive family, which has been rooted in Puligny Montrachet since 1717. He was co-manager of Domaine Leflaive in 1982-1994. He started to explore négociant business outside Puligny-Montrachet by Olivier Leflaive Frères. Initially he had no vineyards and bought in grapes from selected growers.
In 1988 Franck Grux took over as a winemaker and still holds this role today. Over the two past decades he was able to establish a strong, long-term relationship with the best growers and the quality of the wines is outstanding. Olivier Leflaive is looking for elegance and finesse rather than power. The oak is minimal and his wines are usually attractive young. The wines are hallmarks of elegance and purity.
In 2010, after several long years, Olivier and Patrick finally received their family legacy in the form of some fabulous terroirs: Chevalier-Montrachet Grand Cru; Bâtard-Montrachet Grand Cru; Puligny-Montrachet 1er Cru Les Pucelles; Puligny-Montrachet 1er Cru Les Folatières; and Meursault 1er Cru Blagny Sous le Dos d'Âne. Today, Leflaive owns about 17 hectares of several parcels in these appellations and also in Puligny Montrachet, Chassagne Montrachet, Chassagne Montrachet Premier Cru Les Chaumées, Chassagne Montrachet Premier Cru Les Vergers, Chassagne Montrachet Premier Cru Abbaye de Morgeot and Chassagne Montrachet Clos St Marc.
Production is now around 70,000 cases across 65 different appellations, 85 percent in white wine. Included in the production are his own vineyards which cover 15 hectares in Puligny, Chassagne and Meursault. Wines which are solely from Olivier Leflaive's own vines are marked 'Récolte du Domaine'.
Official Website: www.olivier-leflaive.com
---
You may be also interested in…
CHAMPAGNE VALENTIN LEFLAIVE
Champagne Cross-Over Project by Olivier Leflaive and Erick de Sousa
wearing the hats – symbol of their cross-over Champagne
Domaine Olivier Leflaive
Bâtard-Montrachet
Grand Cru
2019
750ml

Domaine Olivier Leflaive
Chevalier-Montrachet
Grand Cru
2019
750ml

Domaine Olivier Leflaive
Meursault 1er Cru
Sous le Dos d'Âne
2018
750ml

Domaine Olivier Leflaive
Puligny-Montrachet 1er Cru
Les Pucelles
2019
750ml
Olivier Leflaive
Chassagne-Montrachet
2019
750ml
Olivier Leflaive
Puligny-Montrachet
1er Cru
Champ Canet
2019
750ml

Olivier Leflaive
Puligny-Montrachet
2019
750ml

Olivier Leflaive
Meursault 1er Cru
Poruzot
2019
750ml

Olivier Leflaive
Meursault
2019
750ml

Olivier Leflaive
Saint Aubin 1er Cru
en Remilly
2019
750ml

Domaine Olivier Leflaive
Bourgogne
Aligoté
2018
750ml
Olivier Leflaive
Chablis
Les Deux Rives
2017 / 2018
375ml
Olivier Leflaive
Corton Clos du Roi
Grand Cru
2018
750ml

Olivier Leflaive
Volnay 1er Cru
Cos des Angles
2018
750ml

Olivier Leflaive
Pommard 1er Cru
Les Pezerolles
2018
750ml

Olivier Leflaive
Aloxe Corton
2018
750ml
Olivier Leflaive
Santenay
2017
750ml

Olivier Leflaive
Bourgogne
Pinot Noir
2017
375ml