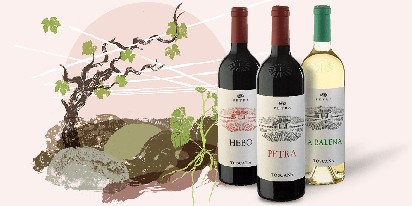 10 May

Petra

About Petra

The flavors that tell stories
Accompanying, with intelligent passion. Only this way nature restores value and emotion in the bottle.
Organic farming and sustainable production practices, men and women who tackle the work of the land, the vineyard and the winery with a light hand and clear ideas. This is how Petra products were born, from wines to oils, till specialty spirits. The work, from the vine to the cellar, is therefore meticulous and non-invasive, agricultural practices follow an organic regime and the environmental impact, also in the winery activities, is reduced to a minimum. Consultancy by Marco Simonit followed the consultancy of the agronomist Ruggero Mazzilli, which set the path to organic conversion to the point of certification. Beppe Caviola curates the transformation of the grapes into wine without manipulations or forcing, exploiting gravity, natural light and the energy supplied by a floating solar panel system (which does not steal land from agriculture) to extract a contemporary and pleasant note, and distil the sometime luxurious warmth and splendid passion of this land in our wines.
The Princess' Vineyard and Gardens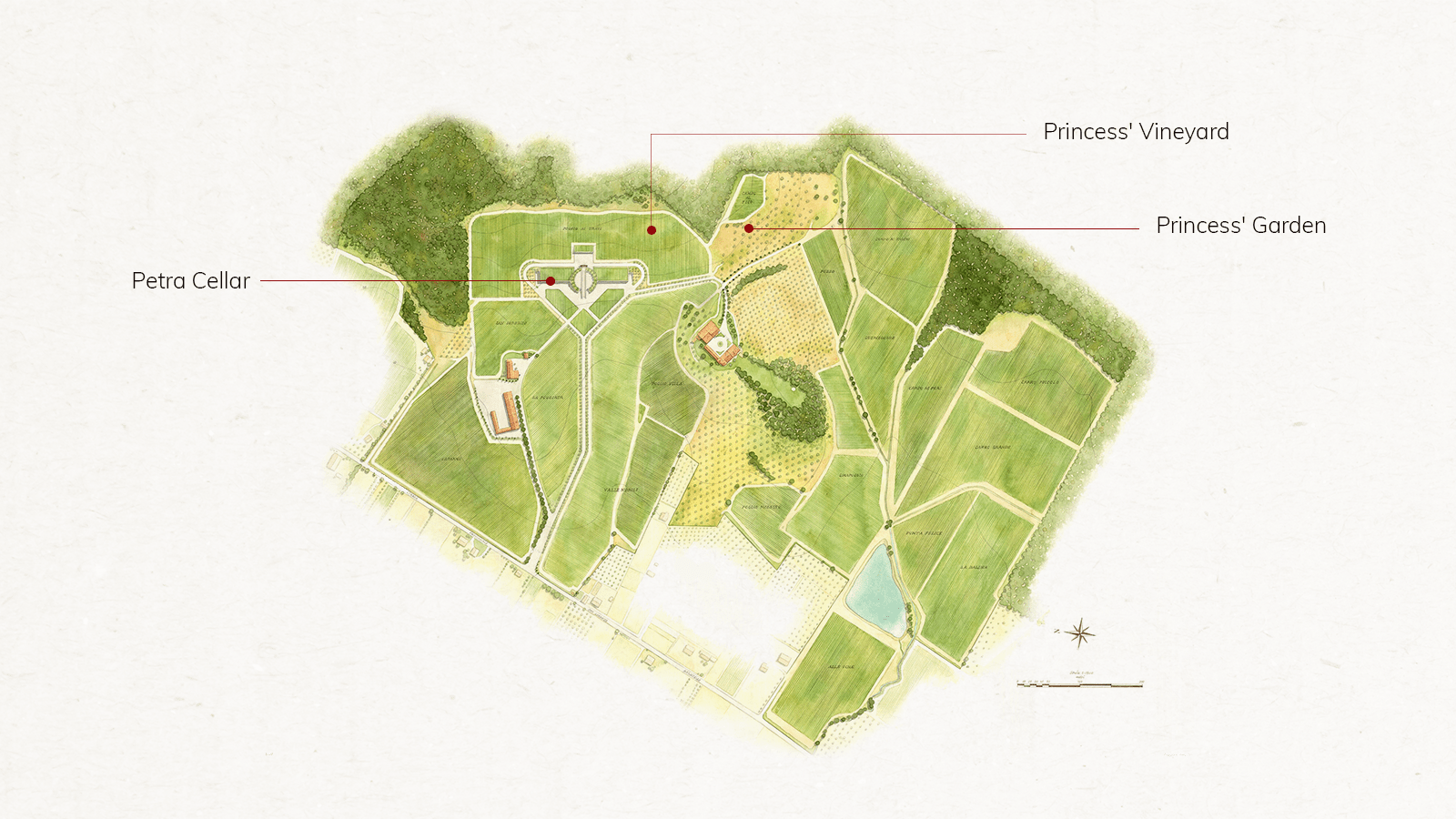 Francesca Moretti was still at university when the first vine varietals were planted: she was the one who chose, on the basis of an already clear vision, what to grow on this terroir, extremely suitable but ready for a new reinterpretation, and her choice favoured international varieties, in addition to sangiovese and vermentino varieties, the start of a path which was already pointing to the highest levels of delightfulness and contemporaneity.
Official Website: http://www.petrawine.it/en/
---
# ENOTECA is appointed as the Official Distributor of Petra wines in Hong Kong.
To contact Brand Manager, please email to marketing@enoteca.com.hk.
To contact Distribution Team, please email to wholesales@enoteca.com.hk.

Petra
Petra
Toscana
2017
750ml

Petra
 Quercegobbe
Toscana
2018
750ml

Petra
Alto
Toscana
2018
750ml

Petra
Potenti
Toscana
2018
750ml

Petra
Hebo
Toscana
2019
750ml

Petra
Zingari
Toscana
2018
750ml