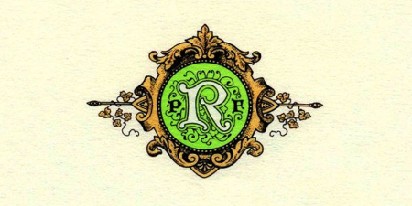 06 Jul

Remoissenet Père et Fils

About Remoissenet Père et Fils

LARGEST BACK-VINTAGE CELLAR IN BURGUNDY

Founded in 1877, Remoissenet Père et Fils was run for most of the last century from a 14th century building in Beaune. In 2005, on his retirement, Roland (the last of the Remoissenet family) sold the company. Roland had by all accounts been a dashing character, but his 'last 10 years at the helm were hardly the zenith of quality wine production.' The new owners installed an experienced manager, Bérnard Repolt, and began to invest in the business – the wines have improved considerably in the last decade.
Claudie Jobard has been the Head Winemaker here since 2005, she was inspired by her mother, Laurence, who was hired by Maison Joseph Drouhin in 1976 to be Head Winemaker and stayed for 30 years. Whilst the winery is not 'gravity fed', they take great care of the Pinot Noir grapes maintaining the skin's integrity and gently moving the juice about to prevent oxidation. There are no tubes or pumps to move the fruit about the winery; it is taken to the oak fermentation vats in buckets, likewise the fermented juice is carried manually to the press. For the Chardonnay the fermentation starts warm, at around 20°C and allowed to cool, to about 11°C, prior to taking the barrels to the cellars for about a year. This slow oxidation period, in the barrels in the cellar, helps to allow for a long bottle maturation.
Over a million bottles of Burgundy from 1950 to 1990 were included in Remoissenet's cellar, ranging from the diamonds like old Richebourgs and bottles of Roumier Bonnes-Mares, and de Vogüé Musigny bottled by Remoissenet, there are even interesting large-format bottles of 1978 bourgogne, also stored walls of 1992 Santenay.
---

Remoissenet Père et Fils
Chambertin-Clos
de Bèze
Grand Cru
Remoissenet Père et Fils
Charmes-Chambertin
Grand Cru
Remoissenet Père et Fils
Gevrey-Chambertin 1er Cru
Les Cazetiers

Remoissenet Père et Fils
Gevrey-Chambertin 1er Cru
Poissenots
Remoissenet Père et Fils
Nuits-Saint-Georges 1er Cru
Les Damodes

Remoissenet Père et Fils
Nuits-Saint-Georges 1er Cru
Les Bousselots

Remoissenet Père et Fils
Côte de Nuits-Villages

Remoissenet Père et Fils
Bourgogne
Renommée

Remoissenet Père et Fils
Corton-Charlemagne Grand Cru
Diamond Jubilee
Remoissenet Père et Fils
Meursault-Genevrières
1er Cru

Remoissenet Père et Fils
Meursault-Charmes
1er Cru