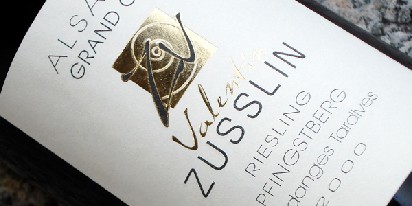 02 Jul

Valentine Zusslin

About Domaine Valentin Zusslin

BIODYNAMIC WINE OF DELICACY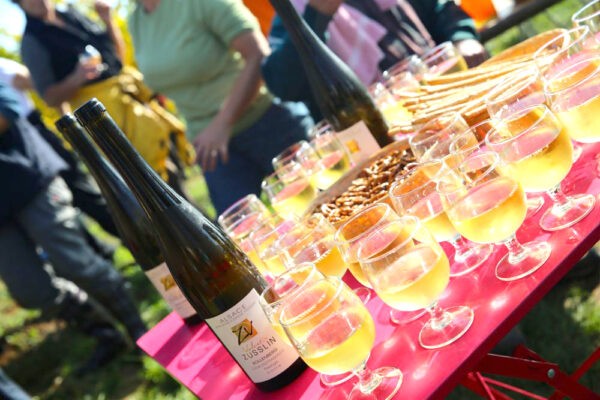 Biodynamic Viticulture & Vinification are what Domaine Valentin Zusslin differentiate themselves from other Alsacian producers. Zusslin is a member of "La Renaissance des Terroirs (Return to Terroirs)", which is a pro-biodynamic organization founded by Nicolas Joly – the pioneer in biodynamic wine movement. Zusslin is also one of the top 10 wineries in the world in the organic and biodynamic sector by wine critic Tom Stevenson.
Established in 1691, the domaine is now managed by Jean-Paul and Marie Zusslin, the 13th Generation of brother and sister team. In 1997 the domaine converted to biodynamic viticulture. Much of the work in the vineyard and in the cellar is done by hand, in order that the grapes can express the full potential of the unique terroirs of the Domaine. Until now, Zusslin had officially obtained these certification: ECOCERT SAS FRANCE, DEMETER, BIODYVIN, AGRICULTURE BIOLOGIQUE.
The winery is based in Orschwihr, south of Colmar, and the vines are planted on the slopes of the Bollenberg, Clos Liebenberg and Grand Cru Pfingstberg. Zusslin's wine is 100% biodynamic with a high aging potential up to 15 – 20 years, they also have a very limited production of 90,000 bottles per year and the annual prodcution of Grand Cru wines is 3,000 bottles only. With great care to the vineyard and its ecology, the small production Valentin Zusslin is definitely wine of delicacy in Alsace..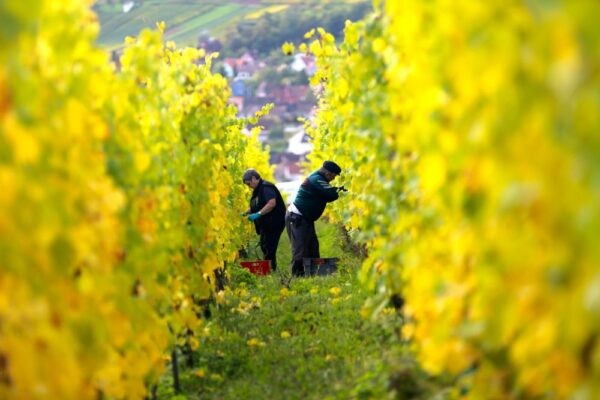 Official Website: www.zusslin.com
---
# ENOTECA is appointed as the Official Distributor of Domaine Valentin Zusslin in Hong Kong.
To contact Brand Manager, please email to marketing@enoteca.com.hk.
To contact Distribution Team, please email to wholesales@enoteca.com.hk.

Domaine Valentin Zusslin
Gewürztraminer
Bollenberg
2018
750ml

Domaine Valentin Zusslin
Pinot Gris
Bollenberg Prestige
2019
750ml

Domaine Valentin Zusslin
Riesling
Clos Libenberg
2016
750ml

Domaine Valentin Zusslin
Riesling Grand Cru
Pfingstberg Vendanges Tardive
2015
750ml

Domaine Valentin Zusslin
Riesling Grand Cru
Pfingstberg
2011
750ml
Domaine Valentin Zusslin
Riesling
Orschwhir
2019
750ml