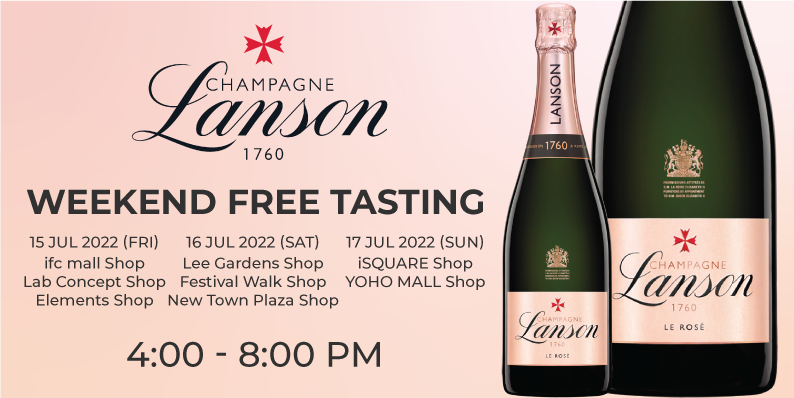 Champagne Lanson Le Rosé Brut NV 750ml
HK$530
NOW $413
Le Rosé has a beautiful subtle pink salmon colour with fine, light bubbles.
The fine scents of raspberry, pomegranate and blood orange enhance a delicate note of rose.
On the palate, a beautiful mineral crispness is accompanied by subtle floral and fruity notes
of strawberry, redcurrant and pomelo.