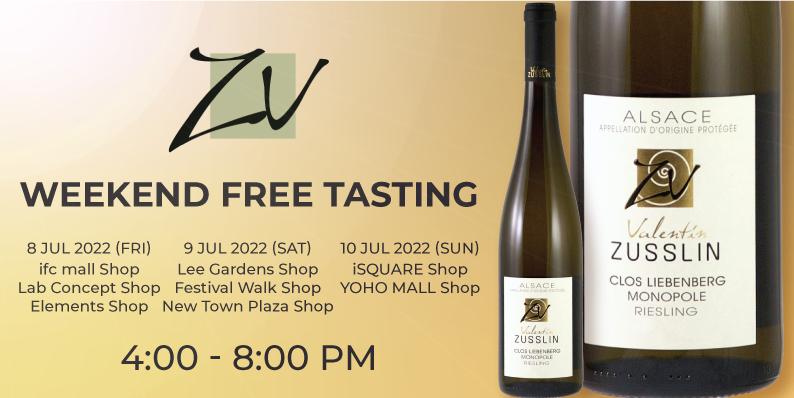 Valentin Zusslin Riesling Clos Liebenberg Monopole 2016, Alsace  750ml
HK$330
NOW $250
Valentin Zusslin is a 100% biodynamic winery, which is also organic but must also follow additional standards.
It applies holistic, homeopathic manner of farming, creating a more naturally healthy, biodiverse and sustainable vineyard.
Clos Liebenberg is a Monopole (solely owned by the winery) located next to the Grand Cru vineyard Pfingsberg .
It shows intense yet pure and elegant fruit aromas of limestone and dried apricots and mirabelles with a piquant terroir.
Medium-bodied and rather creamy. The wine is delicate and reveals a certain mineral grip and salinity. This is pretty pure and acidic.