23 Sep

Quick guide for food & wine pairing in Autumn
Quick guide for food & wine pairing in Autumn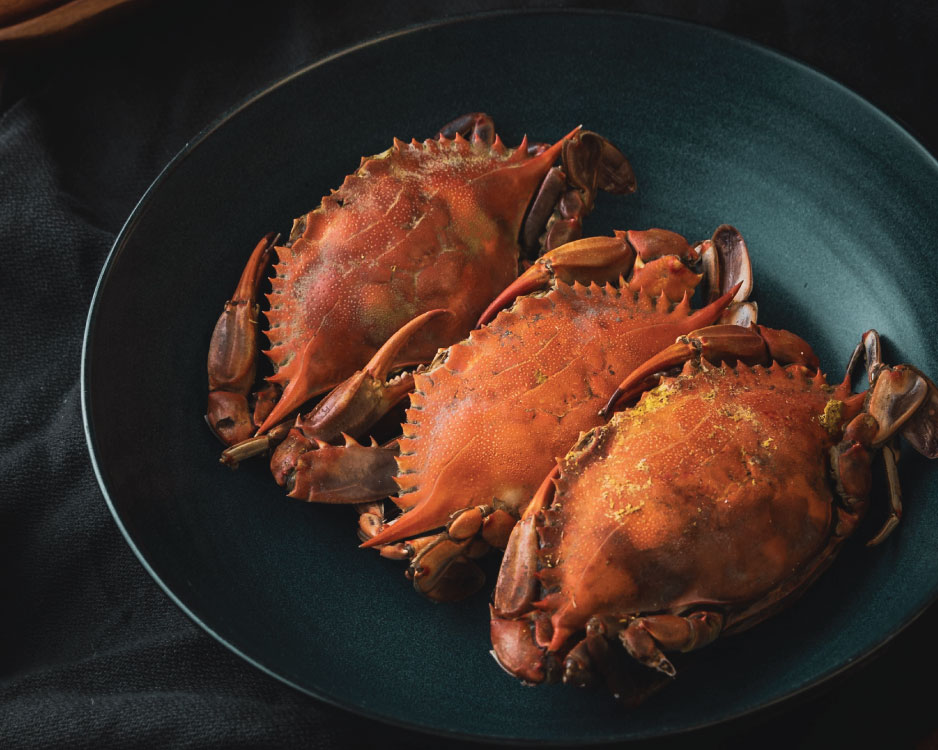 The Chinese Mitten Crab season is coming by with their rich and fresh crab roe. Generally, the crab season is from September to October in the lunar year. Since female and male crabs are seasoned differently, people prefer female crabs in September and male crabs in October. To preserve their freshness, steaming is the most recommended cooking method. So, what types of wine can pair with Chinese mitten crab? Any tips for food and wine pairing?
What types of wine/ beverage can pair with Chinese mitten crab?
To prevent an upset stomach, a low tannin wine is suitable to pair with crabs. Since Chinese mitten crabs is rich in protein, when it combines with tannins, it may cause indigestion.
Sake
Made of rice, low tannins. Its various natural minerals and polyphenol can easily enhance gastric secretion and digestion. Additionally, its light body and pleasant palate can outshine the freshness of crab meat.

Domaine Kurodashō Fukuji 2019 (久野九平治本店黒田庄福地 2019)
Yellow-green tone colour. Smooth body texture, full of melon, and peach flavour, when it is exposed to air, it will release flavours of smokiness, mineral, mushroom, and creamy aroma. On the palate, it is fresh and tart, with a clear rice flavour. The aftertaste is full of fruity flavour.
White Wine
Unoaked white wine has a lower tannin. Its fresh, fruity, and light body can erase the greasiness of crab roe.

Sparkling Wine
When it comes to sparkling wine, a dry type is highly suggested. Its sharp flavor and sufficient bubbles can easily conceal the fishiness, which is a perfect match with crab.

Champagne Lanson Le Black Label Brut NV
Top French Champagne house since 1760, which is the official Champagne supplier of various Royal families in the Europe. Champagne Le Black Label Brut is a non-sweet Champagne, which is famous for its nutty and orange flavour. More than that, it is awarded by The Champagne Master 2022.